Rabbi Shimon Max – Rosh Bais Medrash
Rabbi Max is the founding Rosh Yeshiva of FTI and sits at the helm of our Bais Medrash program.
With twenty years of experience as a Rebbe and
Rosh Yeshiva, Rabbi Max leads with a wealth of
experience combined with a clear sense of direction
stemming from his close connection to the Rosh
HaYeshiva ZT"L. Rabbi Max is well known for his contagious
passion and lomdos that has both challenged and enlightened scores of
talmidim ranging from high school age to Blatt shiur level and beyond.
His remarkable ability to simultaneously transmit both the depth and
geshmak of Torah makes his shiur a highlight for all of our talmidim. The
Max home, well known for its delicious food and inviting hospitality, is a
frequent stop for our talmidim and is a place where they truly feel at home.
Rabbi Chaim Juni – Rosh Yeshiva, Rosh Mesivta, Bais Medrash
Mashgiach & Maggid Shiur
Rabbi Juni, Rosh Yeshiva, is our Magid Shiur for the first year bais medrash bochurim as well as our Bais Medrash Mashgiach Ruchani. Rabbi Juni is known for his dynamic and engaging personality and is a master at motivating talmidim to reach ever-higher heights. Talmidim are pulled in by his boundless enthusiasm and energy, and respond with astounding results.
Rabbi Juni's recent move to Cherry Hill and constant presence in Yeshiva has had a profound impact on our Bais Medrash and will b'ezras HaShem continue to do so. His unique combination of interpersonal skills and intuitive understanding of his talmidim has earned him the trust and respect of the entire yeshiva and many chinuch professionals.
Rabbi Yisrael Davidowitz – Rosh Yeshiva
Rabbi Davidowitz, Rosh Yeshiva and Head of School, is responsible for the operational aspects of the Yeshiva. Talmidim know they can turn to Rabbi Davidowitz, not only for a sympathetic ear, but also for his counsel regarding any concerns.
Rabbi Davidowitz has been an integral part of the recent rapid growth of the Yeshiva, including the seamless launch and continued success of our Bais Medrash program. The genuine care, concern, and dedication that Rabbi Davidowitz has for each individual talmid is a key component to the happy s'viva that permeates the entire Yeshiva.
Rabbi Yehoshua Fromowitz - Bais Medrash Mashgiach
Rabbi Yehoshua Fromowitz, joined FTI as a Rosh Yeshiva recently. In addition to giving two Halacha classes in our Mesivta, Rabbi Fromowitz is the Mashgiach of the Bais Medrash. FTI is proud to welcome Rabbi Fromowitz to the administration.
Rabbi Fromowitz comes to FTI from Henderson, Nevada, where he was first a Rosh Kollel and then the founding Rav of the Ahavas Torah Center. Originally raised in Monsey, NY, Rabbi Fromowitz is a Musmach from Yeshiva Chofetz Chaim in Queens, NY, where he was privileged to have a close relationship with the Rosh Yeshiva, Rav Henoch Liebowitz, Z"TL. Rabbi Fromowitz lives in Cherry Hill with his wife Frimmy (nee Tanenbaum) and their children.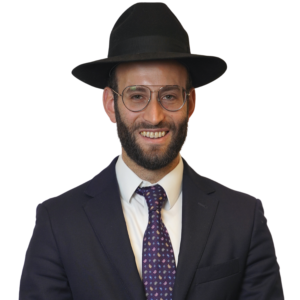 Rabbi Hirsch Hollander – Shoel U'Meshiv
Rabbi Hirsch Hollander, our morning seder Shoel U'Meshiv, comes to FTI after teaching kodesh subjects in Ottawa Torah Institute, the local yeshiva high school. Rabbi Hirsch Hollander is a graduate of Rabbinical Seminary of America in Queens NY, where he was ordained with Semicha in 2016.
Rabbi Hollander has taught teens and adults in many settings including teaching at Mayan Hatorah, a Chofetz Chaim affiliate in Kew Gardens.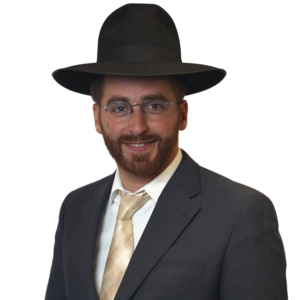 Rabbi Yitzchok Shmidman – Shoel U'Meshiv
Rabbi Yitzchok Shmidman, our morning seder Shoel U'Meshiv, is a graduate of Yeshiva Chofetz Chaim in Queens. Most recently, he was a rebbe in Yeshivas Yam Hatorah and Yeshivas Zichron Aryeh teaching gemara and mussar. Additionally, Rabbi Shmidman is our Mesivta Boarding Student Mashgiach.
Rabbi Shmidman is a highly skilled mentor and has much experience helping boys balance school, family, social, and yiddishkeit obligations in a healthy and productive way.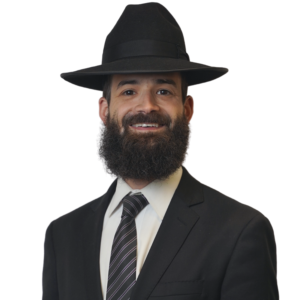 Rabbi Tuvia Aronovitch - Gemara, Halacha
Rabbi Tuvya Aronovitch comes to FTI with a wealth of experience teaching Gemara and Halacha for 7 years in the Chofetz Chaim Mesivta in Kew Garden Hills. Rabbi Aronovitch was a Rosh Chabura in the Rabbinical Seminary of America for many years, as well as the Shoel U'Meshiv for Bekius Seder. Rabbi Aronovitch, his wife (nee Rockove), and children moved to Cherry Hill in Summer 2021.