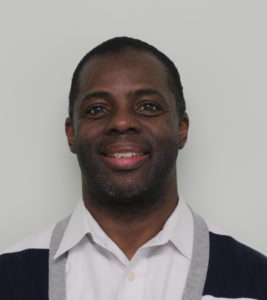 Mr. Curtis James - Math Instructor
Mr. Curtis James is a math and calculus instructor at FTI. Originally from Philadelphia, he received his bachelor's and master's degrees in adult and math education from Carin University in Langhorne, Pennsylvania. Mr. James has 25 years of experience teaching math at the middle school, high school, and university level. His educational philosophy is to teach from the heart while allowing each student to discover his own abilities to be a scholar and positive leader in the school and community.
Mr. James currently lives in Bucks County with his wife and 2 boys, and he is pursuing his 2nd master's degree in marriage counseling. When he is not teaching, he enjoys bike riding, traveling, and spending time with friends and family.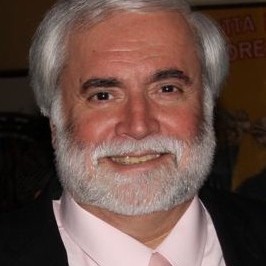 Mr. Robert Canzenese - English Instructor
Robert P. Canzanese received his Bachelor of Arts in English and his New Jersey State Teaching Certificate from Glassboro State College in 1972. He has continued his studies in British and American Literature at Villanova University, and in Educational Administration at Rowan University. He comes to FTI with over thirty years of teaching experience at Cherry Hill High School East. Mr. Canzanese helped develop curricula in reading and writing for all levels of learning. His many important contributions to education include working extensively and passionately with
Inclusion, Modified, College Prep, and Advanced Level Classes.
Among the many awards, honors, and commendations Mr. Canzanese has received are: Nominated and Inducted into the Who's Who Among America's Teachers (five times), Most Distinguished High School Teacher Award from Western Maryland College, 2005 Leading Educators of the World from The International Biographical Centre (Cambridge, England), 2006 International Peace Prize for Outstanding Personal Achievements to the Good of Society as a Whole from The United Cultural Convention, and a full, two-page article covering his teaching style published in The Philadelphia Inquirer.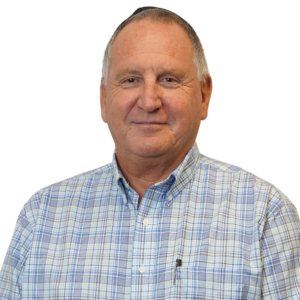 Mr. Barry Nagelberg – Calculus & English Language Arts Instructor
Mr. Barry Nagelberg completed his Bachelor of Arts degree in Economics from Brown University and his Bachelor of Science degree in Electrical and Electronics Engineering from Tel Aviv University. He lived for 9 years, is fluent in Hebrew, and served in the IDF on both active and reserve duty. After 30 years working as a software engineer, he retired in 2017 and began working part-time as a substitute teacher and math tutor, which is how he was introduced to FTI. Through serving as math tutor and substitute teacher for FTI during 2017-2018, Mr. Nagelberg developed a very high opinion of the FTI students and staff and was excited to join the FTI general studies team in 2018.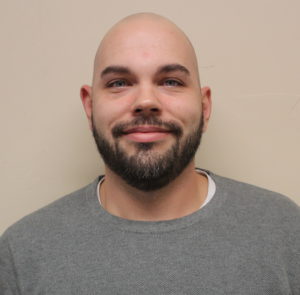 Mr. Michael Nealis – Science Instructor
Mr. Michael C. Nealis, Jr. received his Bachelor of Science degree from Saint Joseph's University with a concentration in biology. He worked as a teacher for Black Horse Pike Regional School District since 2008.
Mr. Nealis, FTI's Math and Physics instructor, has experience teaching biology, physical sciences, and anatomy and physiology. He has worked with students of varying academic levels, from the high achieving to those with individualized, special education concerns. Mr. Nealis believes that as a science teacher it is his obligation to make sure students look at the natural world in a way that they may not have before.
Rabbi Moshe Teichman – History Instructor
Rabbi Moshe Teichman joined FTI as a History instructor. Rabbi Teichman also currently is a Limudei Kodesh Rebbe in Politz
Hebrew Day School as well as the Youth Director of Young Israel of Cherry Hill. Prior to FTI, Rabbi Teichman served as a middle school Rebbe and History teacher in Mesivta Tiferes Jerusalem (MTJ), as well as assistant Rabbi of Young Israel of Hewlett, NY.
Rabbi Teichman studied in Yeshiva Chofetz Chaim in Queens and received semicha from Rabbi Moshe Heinamann of the Star-K (Baltimore). Rabbi Teichman has been active in numerous summer camps as head counselor and division head, and he completed Young Israel's Rabbinic Training Program.
Rabbi Teichman notes "I am passionate about taking the lessons learned from History and making them relevant to present times. I love that I get to share these lessons with the FTI talmidim."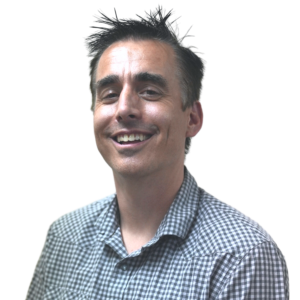 Mr. Wills
Mr. Wills grew up in New Jersey, and currently lives with his family in Cherry Hill.
After high school, he served in the Army before attending college. He graduated from APU with a BS in Environmental Science, all while working in classrooms with children with disabilities. Later, he worked in regular Ed settings where the focus was more on academics.
He began working at FTI teaching the 11th and 12th grade ELA classes during the 2020-2021 school year. He is an avid reader and has an extensive knowledge of literature which he loves to incorporate into class. Since writing is a necessary part of any class, and the foundation for this skill is taught in ELA, Mr. Wills strongly believes in the importance of this class.
Staff
Mr. Avi Gross
Chef
Ms. Vivien Richmond
Educational Office Manager
Mrs. Chanah Rubinsky
Financial Office Administrator
Rabbi Baruch Gore
Special Projects Coordinator