Mr. AJ Maryasz – History Instructor
Mr. AJ Maryasz majored in education and history at Rowan University. After graduating from Rowan Mr. Maryasz worked in Moorestown public schools as a Middle School special education teacher. Mr. Maryasz currently teaches History and Athletics at the local Jewish Day School, Politz Day School.
"I am thrilled to teach History at FTI because our discussions and debates enable the students to learn how the country was created, to understand the important facts, and to develop their own opinions."
Mr. Larry Bailis - English Instructor
Mr. Bailis joined the FTI faculty this year after retiring as an Associate Professor of English at Community College of Philadelphia. He most often taught English 097 and 098 which provided students with the skills to be successful in English 101. Mr. Bailis has a Ph.D. from Case Western Reserve University and was a Post Doctorate Fellow at the University of Pennsylvania.
Rabbi Josh Kohl – Science Instructor
Amiably known by his students as "Rabbi Science," Rabbi Josh Kohl comes to FTI with close to 25 years of diverse experience in a variety of educational arenas.
Currently the middle school science teacher and STEM director at Politz Hebrew Academy in Northeast Philadelphia, Rabbi Kohl was previously the NCSY director for the New York-Long Island region, as well as the director of education and programming for the world-renowned Gateways Organization.
Rabbi Kohl also worked as educational consultant and trainer for the National JCC Association's Early Childhood "Ethical Start" program, as well as the curriculum consultant for Birthright NEXT's educational initiatives.
Most recently, Rabbi Kohl served as project manager for the Board of Jewish Education (The Jewish Education Project) in New York City for the GenZ professional development and teen research project, producing the largest study of Jewish teens in America ever conducted, the results of which were published in the 2017 groundbreaking report GenerationNow; Understanding and Engaging Jewish Teens Today.
Rabbi Kohl presently lives in Cherry Hill with his wife and children.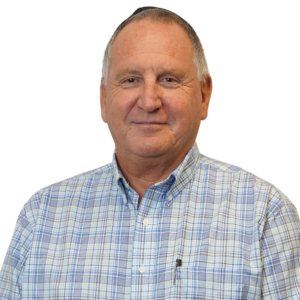 Mr. Barry Nagelberg – Calculus & English Language Arts Instructor
Mr. Barry Nagelberg completed his Bachelor of Arts degree in Economics from Brown University and his Bachelor of Science degree in Electrical and Electronics Engineering from Tel Aviv University. He lived there for 9 years, is fluent in Hebrew, and served in the IDF on both active and reserve duty.
After 30 years working as a software engineer, he retired in 2017 and began working part-time as a substitute teacher and math tutor, which is how he was introduced to FTI. Through serving as math tutor and substitute teacher for FTI during 2017-2018, Mr. Nagelberg developed a very high opinion of the FTI students and staff and was excited to join the FTI general studies team in 2018.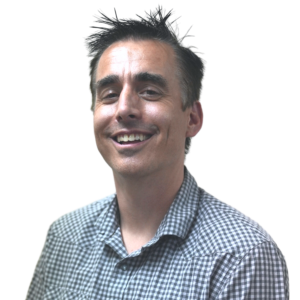 Mr. Jamie Wills – English Language Arts Instructor
Mr. Jamie Wills comes to FTI after having taught English, and other subjects, at many different grade levels. Mr. Wills has taught in both public and private school settings, and currently also teaches in the local day school.
Mr. Wills majored in Environmental Science graduating from American Public University in West Virginia, and has been teaching English and Science for 25 years.
"I think that ELA is very important for these students going out into the real world. The ability to write intelligently will help them in their careers, education, and even socially."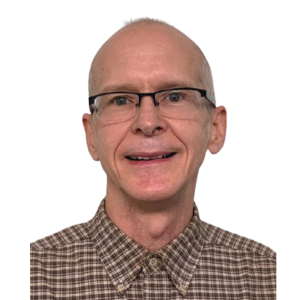 Mr. Jeff Brotzman - Science Instructor
Mr. Brotzman attended Penn State University, where he received a Bachelor of Science /Engineering degree in materials science, specializing in ceramics.
During his career, he taught mathematics and science in California for the Los Angeles School district. He also worked as a research chemist, and has various patents / papers in the fields of electronics (capacitors and electro-luminescent lamps), disposal of nuclear waste, hydrogen fuel cells, and next generation refrigerant products.
Mr. Brotzman is currently teaching biology and chemistry. His aim is to bring practical experience and knowledge to the classroom to enrich the curriculum. His philosophy for teaching is that every student has the potential to excel, it is just a matter of being willing to do the work necessary to achieve the goal. It is also his commitment to assist every student to realize that potential, and offer support whenever needed.
Mr. Mutty Septimus – Music Instructor
Mr. Mutty Septimus, a current FTI Bais Medrash talmid, is our mesivta guitar teacher.
Mutty's father, a professional musician, majored in music at Brooklyn College, and has played with singers including Eitan Katz, Yehuda Green, and Joey Newcomb. Mutty began studying guitar at the age of 12, and was taught by his father to read music and to understand music theory.
After teaching numerous people guitar on a one-to-one basis, Mutty is excited to share his passion for music with the FTI talmidim. As one student put it, music helps unleash creativity and gives you a better and more meaningful connection to yiddishkeit.
Staff
Mr. Avi Gross
Chef
Ms. Vivien Richmond
Educational Office Manager
Rabbi Baruch Gore
Special Projects Coordinator