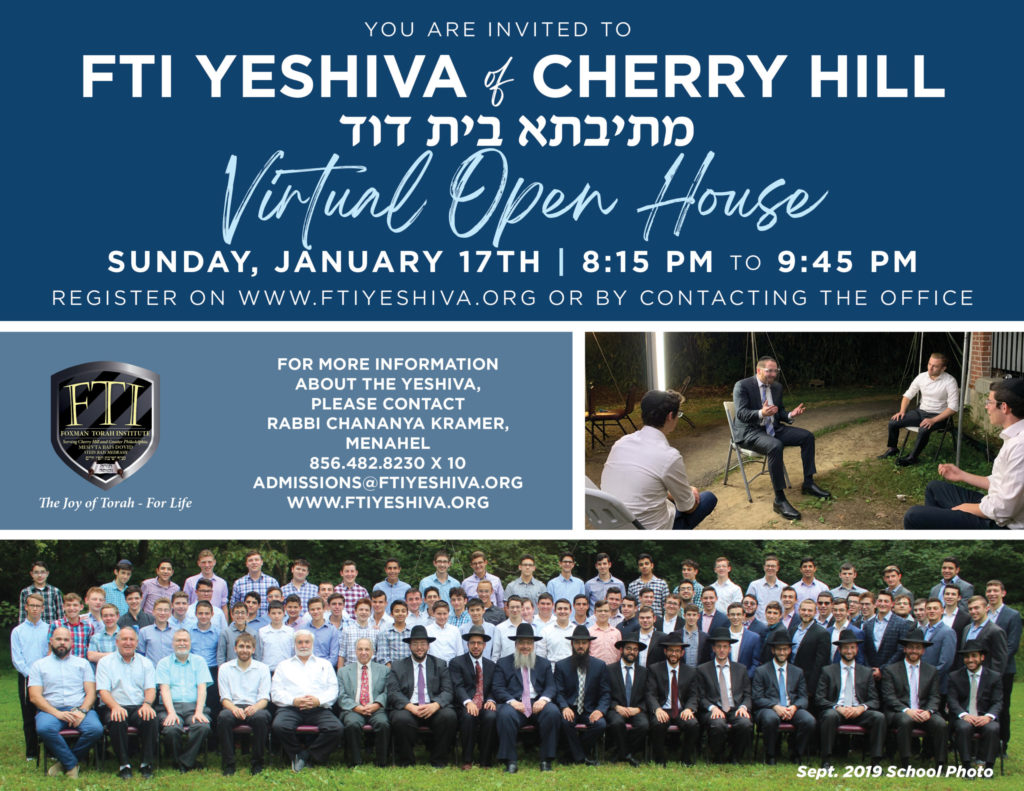 Virtual Open House Schedule
Our next Open House is scheduled to begin at 8:15 p.m. on Sunday, January, 17th. Following the video, there will be a zoom Q&A session with FTI's Menahel, Rabbi Chananya Kramer and Rabbi Yisrael Davidowitz, FTI's Rosh Yeshiva.
8:15 - 8:25 - Welcome via Zoom
8:25 - 9:00 Video Showing Below
9:00 - 9:45 - Question & Answer on Zoom.
We look forward to meeting you.
During the Open House, the Open House Video will play below.
Zoom Session starting at 9 PM after the Video finishes. Zoom Information is in the Registration Email.
Below are some videos of model lessons that you can expect to see at FTI. Feel free to view at your convenience.
Topics include:
a Gemara Shiur Recap From Rabbi Baum
a Vaad From Our Dorm Mashgiach, Rabbi Shmidman
2 ELA Lessons From Mr. Blum
Hearing From Current Parents And Students.